| | |
| --- | --- |
| Posted on November 19, 2018 at 5:45 PM | |
Try this for Fun--- Holiday Fitness Challenge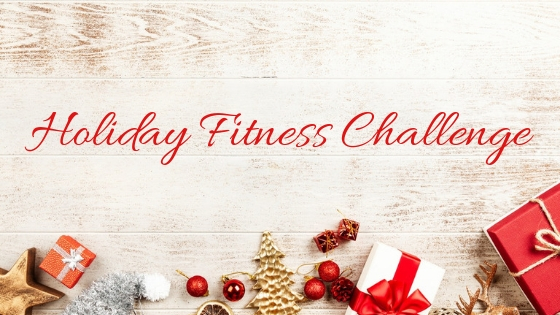 One of the best things you can do this week and throughout the holiday season is to EXERCISE, especially when you don't feel like it.
Let's face it: The struggle is real to workout when it is cold and dark outside. The shortened days WILL impact your energy level. Exercising is a tool to combat the blahs of winter as it releases the feel good hormones that elevates mood and helps you better accomplish tasks.
If this seems counterintuitive, then we dare you to try it this week! In fact, consider launching a holiday fitness challenge with a reward at the end. Do not use the fitness challenge as a means of losing weight this week (unless you are FULLY checked-in for weight loss at that level). Instead, use the challenge as an opportunity to reap the following benefits:
• Relieve stress
• Release FEEL GOOD hormones
• Gain more energy
• Establish or build fitness momentum
• Opportunity to connect with community/friends
Fitness clients at Baobab Village Wellness Group will be taking on a Chip-Away style challenge where they have to complete a certain amount of REPS for each exercise (based on their fitness test) by the time we return on Monday. Everyone who completes the challenge will win a prize!
The cool thing is each person can determine the amount of reps they desire to do each day and "chip-away" at the goal amount.
Ex: 300 Step Ups-- 100 steps ups on Wednesday, Friday and Sunday
Ex: 100 Push Ups-- 5 sets of 10 REPS on Thursday and 5 sets of 10 REPS on Saturday
Establish YOUR Holiday Fitness Challenge
Chip-Away Set Up
1. Pick 5 exercises you want to complete
2. Select the maximum amount of REPS you want to complete during the holiday week
3. Chip Away each day until you complete ALL REPS for ALL EXERCISES.
4. Celebrate your accomplishment! Reward yourself (not with food)!
5. Share your victory with others!
(CAUTION: For moves like squats and push-ups or any other resistance move, do them every OTHER day to allow for recovery EVEN during the short holiday season.)
Enjoy the holidays!
Baobab Village Wellness Group
Categories: Fitness, Emotional and Mental Wellness