| | |
| --- | --- |
| Posted on October 2, 2018 at 9:05 PM | |
Seven Weeks of COURAGE Wellness Challenge: Make COURAGE Count!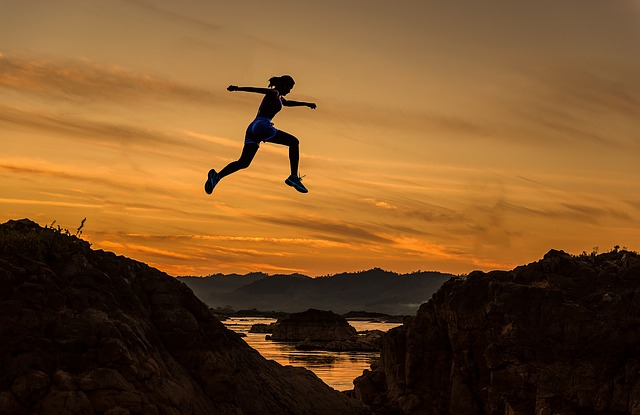 Why An Act of Courage Challenge for Wellness? Great question!
People won't do the necessary work to live a healthy, peaceful life of freedom and abundance because there is an area (or more) where they are choosing to NOT execute courage.
Top 9 Areas to Execute Courage
1. It takes courage to go home at 5:00 PM (or whenever your workday truly ends), especially when your exercise class begins at 6:00.

2. It takes courage to ask your friends to do something social that lines up with the vision for your body.

3. It takes courage to turn your phone off for an hour and just BE with yourself.

4. It takes courage to redirect your spending and to OWN the parts attached to fulfilling an emotional void.

5. It takes courage to simply take a day to rest and rejuvenate.

6. It takes courage to push past perceived obstacles to losing weight.

7. It takes courage to envision your new HEALTHY body and NOT worry about what others might think.

8. It takes courage to throw away the distorted view of what your healthy body is and not rely on euphemisms to justify what is actually not ideal weight.

9. It takes courage to love yourself UNCONDITIONALLY and to allow yourself to receive all the great things with your name on it!
This list can go on forever, but I think you get the picture. You have to strengthen the courage muscle to truly live well. 
We invite you to join us as we strengthen our courage muscle. You can participate right where you are.  
Challenge Parameters:
Each week you will execute an act of courage in an area where you perhaps struggle in or would like to see some progress.Example: You would like to grow spiritually and have never participated in a Bible Study. The act of courage might be signing up to be a part of study with a group you may not have ever met.Example: You are NOT intentional about having fun. The act of courage may be to do something fun or wild and fun this weekend.
The challenge is 7 weeks beginning this week; however, you are to increase your acts of courage based on the week number. For example, week 4 of the challenge requires you to execute 4 acts of courage.
We are showcasing an Acts of Courage Tree and want to highlight your acts of courage as FRUIT and ENCOURAGEMENT for others. You can be as vague or descriptive as you like. Just put your name on the index card, the date, and the gist or title of the act of courage.
Journal. If you don't keep a journal, THIS would be a GREAT time to do so! You are about to go to the Next Level by participating in this challenge.
Bounus Exercise: Using colored pencils, crayon or marker (if available), complete the wellness wheel by shading in the pie slices based upon level of satisfaction. The further out to the edge of the pie, the more satisfied you are with the area.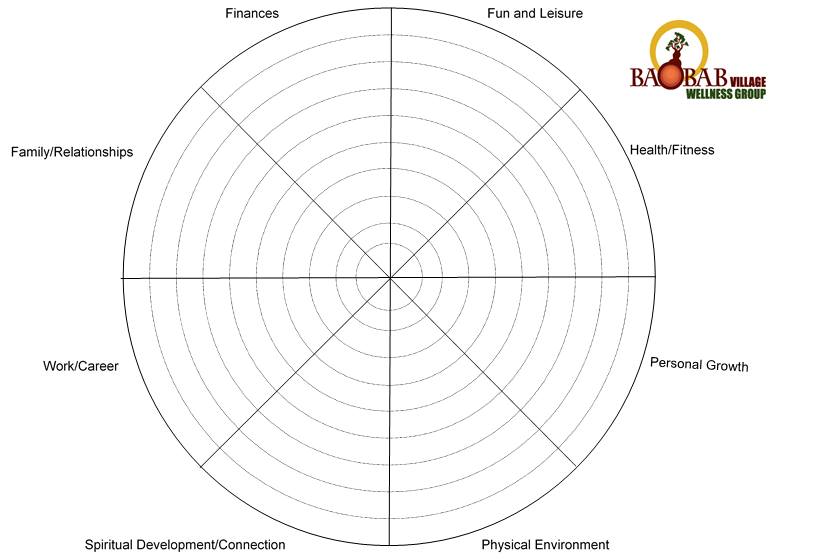 Here is what we believe will happen if you participate:
1. You will become stronger, more resilient.
2. You will walk with more confidence, poise, and grace.
3. You will finally complete unfinished business.
4. You will inspire many others.
5. You will have more energy, excitement and zeal for life.
6. YOU WILL GO TO THE NEXT LEVEL!! And we join you there in celebration!!
Send us an email to

[email protected]

every time you execute a courageous act and we will feature it on our tree in celebration of your efforts!
Let's go! Wake up and strengthen that courage muscle!!!! You DESERVE to Win!
Yes !!!!!!
Categories: Emotional and Mental Wellness, Nutrition, Fitness