Try this for Fun--- Holiday Fitness Challenge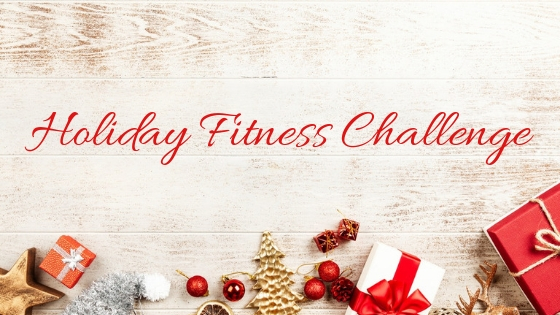 One of the best things you can do this week and throughout the holiday season is to EXERCISE, especially when you don't feel like it.
Let's face it: The struggle is real to workout when it is cold and dark outside. The shortened days WILL impact your energy level. Exercising is a tool to combat the blahs of winter as it releases the feel good hormones that elevates mood and helps you better accomplish tasks.
If this seems counterintuitive, then we dare you to try it this week! In fact, consider launching a holiday fitness challenge with a reward at the end. Do not use the fitness challenge as a means of losing weight this week (unless you are FULLY checked-in for weight loss at that level). Instead, use the challenge as an opportunity to reap the following benefits:
• Relieve stress
• Release FEEL GOOD hormones
• Gain more energy
• Establish or build fitness momentum
• Opportunity to connect with community/friends
Fitness clients at Baobab Village Wellness Group will be taking on a Chip-Away style challenge where they have to complete a certain amount of REPS for each exercise (based on their fitness test) by the time we return on Monday. Everyone who completes the challenge will win a prize!
The cool thing is each person can determine the amount of reps they desire to do each day and "chip-away" at the goal amount.
Ex: 300 Step Ups-- 100 steps ups on Wednesday, Friday and Sunday
Ex: 100 Push Ups-- 5 sets of 10 REPS on Thursday and 5 sets of 10 REPS on Saturday
Establish YOUR Holiday Fitness Challenge
Chip-Away Set Up
1. Pick 5 exercises you want to complete
2. Select the maximum amount of REPS you want to complete during the holiday week
3. Chip Away each day until you complete ALL REPS for ALL EXERCISES.
4. Celebrate your accomplishment! Reward yourself (not with food)!
5. Share your victory with others!
(CAUTION: For moves like squats and push-ups or any other resistance move, do them every OTHER day to allow for recovery EVEN during the short holiday season.)
Enjoy the holidays!
Baobab Village Wellness Group
What Does Courage Mean to You?
How were you courageous last week?
Don't forget to send us an update ([email protected]) and let us know how you're doing with the Seven Weeks of COURAGE Wellness Challenge.
It's not too late to join! If you want to commit to being courageous click the link below to find out more about this unique wellness challenge.
Seven Weeks of Courage Wellness Challenge
Seven Weeks of COURAGE Wellness Challenge: Make COURAGE Count!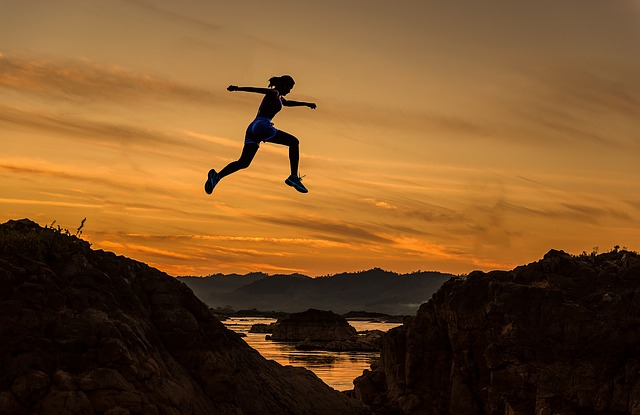 Why An Act of Courage Challenge for Wellness? Great question!
People won't do the necessary work to live a healthy, peaceful life of freedom and abundance because there is an area (or more) where they are choosing to NOT execute courage.
Top 9 Areas to Execute Courage
1. It takes courage to go home at 5:00 PM (or whenever your workday truly ends), especially when your exercise class begins at 6:00.

2. It takes courage to ask your friends to do something social that lines up with the vision for your body.

3. It takes courage to turn your phone off for an hour and just BE with yourself.

4. It takes courage to redirect your spending and to OWN the parts attached to fulfilling an emotional void.

5. It takes courage to simply take a day to rest and rejuvenate.

6. It takes courage to push past perceived obstacles to losing weight.

7. It takes courage to envision your new HEALTHY body and NOT worry about what others might think.

8. It takes courage to throw away the distorted view of what your healthy body is and not rely on euphemisms to justify what is actually not ideal weight.

9. It takes courage to love yourself UNCONDITIONALLY and to allow yourself to receive all the great things with your name on it!
This list can go on forever, but I think you get the picture. You have to strengthen the courage muscle to truly live well. 
We invite you to join us as we strengthen our courage muscle. You can participate right where you are.  
Challenge Parameters:
Each week you will execute an act of courage in an area where you perhaps struggle in or would like to see some progress.Example: You would like to grow spiritually and have never participated in a Bible Study. The act of courage might be signing up to be a part of study with a group you may not have ever met.Example: You are NOT intentional about having fun. The act of courage may be to do something fun or wild and fun this weekend.
The challenge is 7 weeks beginning this week; however, you are to increase your acts of courage based on the week number. For example, week 4 of the challenge requires you to execute 4 acts of courage.
We are showcasing an Acts of Courage Tree and want to highlight your acts of courage as FRUIT and ENCOURAGEMENT for others. You can be as vague or descriptive as you like. Just put your name on the index card, the date, and the gist or title of the act of courage.
Journal. If you don't keep a journal, THIS would be a GREAT time to do so! You are about to go to the Next Level by participating in this challenge.
Bounus Exercise: Using colored pencils, crayon or marker (if available), complete the wellness wheel by shading in the pie slices based upon level of satisfaction. The further out to the edge of the pie, the more satisfied you are with the area.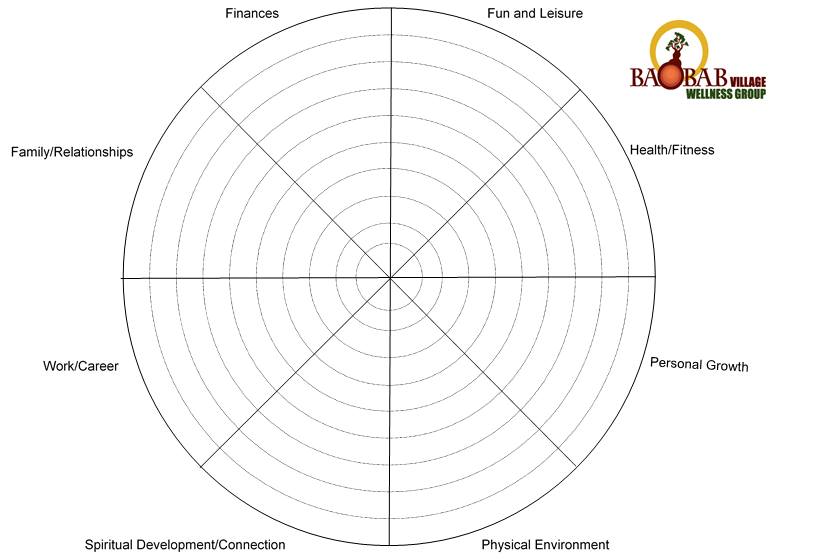 Here is what we believe will happen if you participate:
1. You will become stronger, more resilient.
2. You will walk with more confidence, poise, and grace.
3. You will finally complete unfinished business.
4. You will inspire many others.
5. You will have more energy, excitement and zeal for life.
6. YOU WILL GO TO THE NEXT LEVEL!! And we join you there in celebration!!
Send us an email to

[email protected]

every time you execute a courageous act and we will feature it on our tree in celebration of your efforts!
Let's go! Wake up and strengthen that courage muscle!!!! You DESERVE to Win!
Yes !!!!!!
Has Your Current Lifestyle Expired?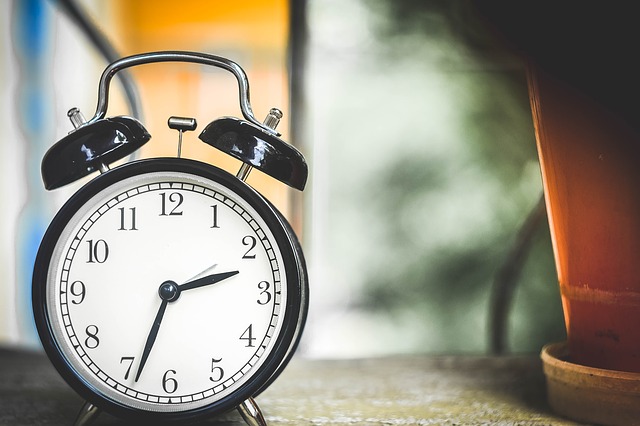 Many things have an expiration date worthy to be noticed such as milk, eggs, meat, and medicine. 
Some products have suggested expiration dates to protect from lawsuits; however, the true date is often later. 
No matter what the actual expiration date, it is inevitable that at some point, the products usefulness will expire and have to be purged.
When it comes to feeling good and living healthy inside and out, many people act like there is no expiration date to living OPPOSITE of this state. Many walk out the lie that it is okay to be unhealthy, it is okay to NOT feel good about self or to CELEBRATE self, and that it is okay to put others before self even when it comes to personal wellness.
If you are living fearful of what it means to exercise consistent healthy habits or fearful of what you may have to give up to do so, then hear this:
Times Up!
This MINDSET and way of living has EXPIRED!
Stop telling yourself you have tomorrow when you really don't know if you do.
It is time for a mindset shift and time to activate all of what it takes to live the life of abundance you DESERVE.
This way of living has a long shelf life--NO EXPIRATION DATE—and is waiting for you to walk fully in it.

The Road to Wellness: Which Direction Are You Going?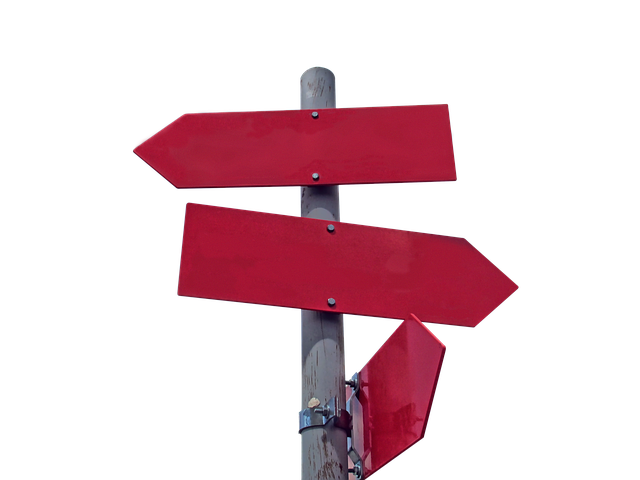 This is the month of transition and a great time to reflect to see which way to go. Take this brief wellness assessment to help you move down the road to wellness.
Select the section that best describes YOU at this time and use your journal to answer the corresponding questions.
Journaling is the key to accomplishing much! It serves as a place to store life's "puzzle pieces" allowing you to go back and assemble for clarity on the WHO, WHAT, WHERE, WHEN, and WHY's of life. It is one of the most powerful tools for personal and professional development. Enjoy!
YOU ARE ACTIVELY walking the wellness road:
1. How have you changed for the better since you started your wellness journey?
2. Who in your circle has benefitted from your daily decisions to be healthy?
3. Identify 2-3 people who could benefit by learning more about what you do and be encouraged.
4. What is the next step to go to the next level with your wellness walk?
YOU DESIRE to walk the wellness road:
1. What change would like to see as a result of walking the wellness road?
2. Who in your circle will support you as you begin to make daily decisions to be healthy?
3. Identify 2-3 people who do NOT need to be in your circle (or not frequent in your circle) at this season as you pursue the lifestyle of total wellness.
4. What is the next step you need to take to begin the wellness journey?
YOU ARE NOT CONCERNED about wellness at this time:
1. What is holding you back?
2. What is your priority in this season?
3. What is one thing you can do daily to invest in your health?
4. When would you be ready to venture down the path to total wellness?
Wishing you all the best in this next season! Let us know HOW we can help you make it a great one!
Back to School Season Causing You Stress?
From preschool to graduate school, students around the world are getting ready to go back to school. Transitioning from laid back summer days to the hustle and bustle of back to school season brings jammed packed schedules and added stress. While the stress of juggling different schedules, packing lunches, doing homework, meetings, and extracurricular activities can't be completely avoided it can be managed.
Read below for 5 tips you can incorporate to reduce back to school stress.
1) Keep a family calendar so everyone knows what is happening and when.
2) Each Sunday review your family's schedule for the week. This will give you a good opportunity to plan for any schedule changes or forgotten assignments and appointments.
3) Meal prep – cook larger meals on the weekends, freeze and then reheat during the week. This will help cut down on fast food dinners.
4) Chose outfits the night before. Ironing clothes at night will give you a few extra minutes to sleep in!
5) Delegate. YOU CAN'T DO IT ALL! Make your life easier by asking your family for help. Everyone in your household should have a list of task and chores they are responsible for. Children can help too. Even 3-year-olds can do simple chores. It may not be perfect but it's done.
Incorporating these 5 tips will not only help you manage stress during back to school season but throughout the year.
Comment below and let us know how you're managing the stress of going back to school. We can't wait to hear from you. 
Congratulations Coach Ayeshia!
Baobab Village is excited to announce that Ayeshia Pompey will join our team as a Wellness Coach!
Coach Ayeshia is now a certified ACE Health Coach which will allow her to work with clients interested in making healthy lifestyle changes.Special opportunities to work with Coach Ayeshia will announced soon.
What inspired you to become a health coach?
Implementing healthy lifestyle changes has changed the way I live life. I want to encourage and show others (especially mothers) that they CAN take time for self care and still have rimw for family and work responsibilities.
What do you hope clients will learn by working with you?
Health and wellness is a lifestyle. It's not a one time quick fix. You have to make healthy choices everyday in order to reap the benefits. Will you always make the best choices? No, but that's okay. It's a journey and as long as you're committed to staying on the journey your life will reflect that.
Share lessons you've learned along your wellness journey.
It's okay to have boundaries. It's okay to say "no". 
Self care is essential. 
Wellness isn't just about the physical. Your physical health is just a manestifation of spiritual, emotional, and mental health issues. You can't address one without affecting the others.
If you or your organization is interested in
Wellness Coaching
contact us today! Let us help you LIVE WELL!
5 Tips to Having a Guilt Free Vacation
It happens all the time. You come back from vacation feeling guilty about the food choices you made, wishing you had made better decisions.
Well, get ready to release the guilt! We're giving you 5 tips to help you stay on track with healthy eating while away from home.
1) PLAN. Take some time to think about what your meals will look like on vacation. Will you have access to a kitchen? Will you be eating out every day? What days will you be in the car or on a plane and need to have healthy protein snacks readily available?
Write a list of healthy foods that you can purchase before your trip or when you get to your destination.
2) SHOP. Purchase healthy snack items to take with you. The following items are an example for foods that travel well:
• Tuna in a pouch
• Hard Boiled eggs
• Single serving protein powder
• Fruit
• Nuts
• Bottled water
These items will help fill in the gaps when you're hungry so you won't be tempted to reach for a junk food.
3) PACK. Make sure to pack your food! Invest in a lunch tote or travel cooler to store all your food items and have it easily accessible.
4) CHOOSE WISELY. Eating is a part of the vacation experience. You're visiting new restaurants and possible trying new foods. This DOESN'T mean you can't make good choices.
If you know you're going to an awesome steak house for dinner make sure you're having lean protein, veggies, and healthy carbs during your other meals. If you want to have desert there's nothing wrong with sharing or even ordering a child sized portion.
5) ENJOY. You're on vacation, enjoy it! You may not hit all your macros or get a workout in everyday and it's okay. Treasure this time with family and friends. Rest, relax and recharge so you can come back even more committed to your goals.
If you want to learn more about eating on the go and while traveling check out our Wellness Coaching Services here. Team Baobab would love to help you reach your goals!

Benefits of Working Out with a Buddy at Baobab Village
Makes the workout more enjoyable. 
Reduces the anxiety and stress often associated with exercise.
Burn more calories with a buddy than by yourself.
Assistance with performing exercises correctly.
More likely to achieve your goals.
Holds you accountable.
Makes it easier to try new things!
If you have never been to a Baobab Experience, bring a buddy and come check us out. We guarantee you will be able to experience these buddy benefits!
Benefits of Infusing Play into Fitness
PLAY almost ALWAYS generates laughter and laughter is one of the best forms of medicine.
Infusing PLAY into your workout allows you to accomplish many things at once. In addition to working on your fitness and weight loss goals, infusing PLAY into fitness will help:
Reduces Stress
Improves Sleep
Elevates Mood
Increases Energy
Bolsters Self-confidence
HOW?
Laughter generated through play, releases endorphins that enhance overall well-being. Endorphins elevate mood, strengthen the immune system and relieves some physical pain. Laughter also increases serotonin (the calming hormone) and lowers cortisol (the stress hormone).
So, why NOT get your laugh on through play? Are you game?
Come play with us!